A BellArtLabs group show Continued Explorations New and Ongoing Works October 8th – 22nd 2016 at Greyfriars Art Space Kings Lynn, Norfolk in which the following works were presented.
Chris Mizsak experimented with Super 8 mm looped film projections of personal and found footage to create moving portraits and landscapes. Whilst the appropriation of found home-movie footage provides a socio-historical context, it also proffers the deeper notion of something lost, rediscovered and re-contextualised. Chris collects discarded films, and gallery visitors are invited to contribute to the work by donating old film reels.
https://www.facebook.com/bellartlabs/videos/1254777057928150/
Tom Scott presented wall mounted digital video installations, these works are an ongoing series exploring his life and travels on the East coast of England. A new reworked version of Postcard view, St Mary's, Gibraltar Point, Moments and Impossible. Impossible came out of a Super 8 workshop run by the Cambridge Super 8 Group the previous summer.
https://www.facebook.com/bellartlabs/videos/1250048658400990/
Colin Dawar presented two works, audio recordings using homemade hydrophones of the underwater soundscape at Denver Sluice with photographic experiments of local fen landscapes titled Fenscapes Further info.
Tony Scott Oh! Australia, I've Not Been There. Presented as a series of texts printed on Indian rag paper, realised as a nonlinear narrative about his father's last sea voyage to Australia.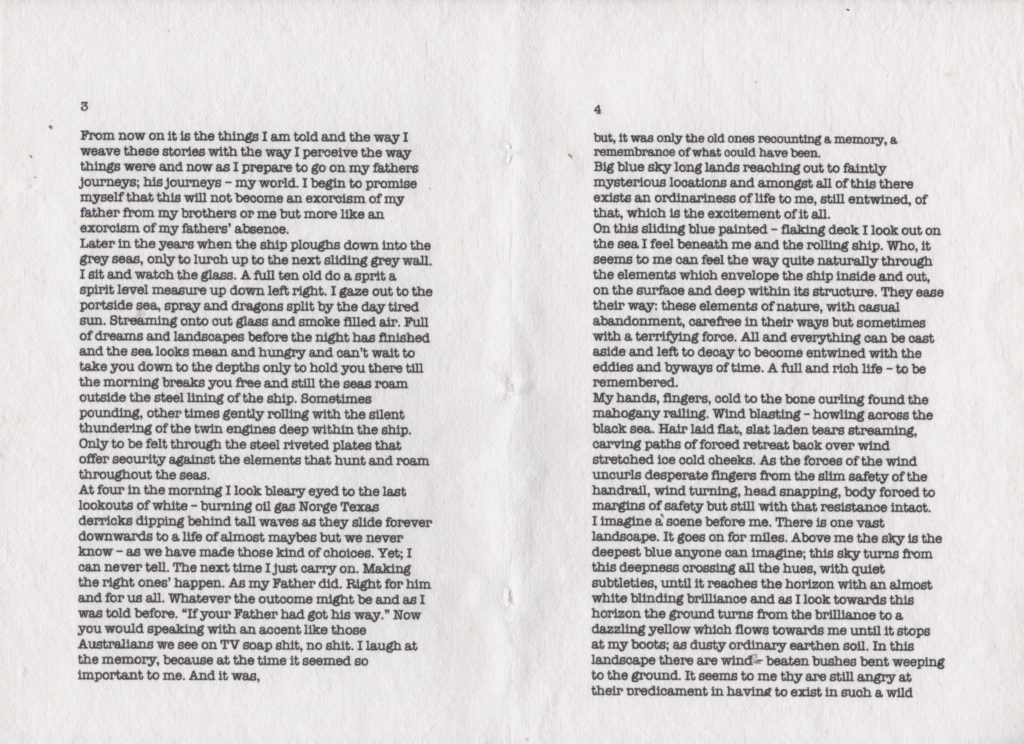 Acknowledgements
BellArtLabs would like to thank the committee and all member volunteers of Greyfriars Art Space, in particular Gallery Coordinator Kathy Cossins. Thanks also to all those who have provided support, including Richard Matthews of Mile Tree Brewery, Dan Pollard, Environment Agency Superintendent at Denver Sluice Complex, Tony Clarke, Cambridge Super 8 Group, Jo Ledamun, James Murray-White, and Kieran Guy Delaney, to name but a few.